That children aren't supposed to have reflux, swollen tonsils, eczema, hay fever, asthma, or allergies.
They shouldn't be getting sick so often, dealing with development delays, behavioural issues, constipation or being really picky with their food.
So many of these issues can be traced back to their gut health and the food they're consuming.
This is actually GREAT news
because a change in diet is so much simpler, more achievable, and more effective than a lifetime of possible medications and 'just getting by.'
This mum-friendly program gives you the '3-step system' to epic gut health:
the food and lifestyle triggers that are causing your child to have these uncomfortable symptoms and reactions. Sometimes it's not as obvious as you think, but when you get it right, the impact is life-changing!
ELIMINATE
these triggers from your child's diet temporarily so that the inflammation in your child's gut (causing these symptoms) can subside. You'll learn the easy and tasty alternatives and how to avoid nutrient deficiencies.
REHABILITATE
your child's gut health and immune system so you can raise a child that is thriving symptom free, has strong immunity, can concentrate in class, has the energy for activities and can sleep soundly.
100% money back guarantee!
from other approaches you'll find.
It's so easy to feel helpless, when your child is suffering.
We rely on the next miracle cure, appointment, test and expert. Despite all our efforts, the results can often feel disappointing.
Thats because many of these 'miracle' strategies simply manage symptoms, and keeps you vulnerable and reliant on a product. They fail to address the root cause of many of our kids health issues, which stem from the gut.
This program is the exact opposite. It's the program that doctors overlook and naturopaths don't have the time to explore.
It's about empowering YOU to look at your child's body as a whole and rebuild their gut health from the inside out.
And we do all this using the simplest and most powerful tool available to us: the food we feed our kids.
The Gut Health Course is all about putting the power back in YOUR hands. Because it's what you do at home that makes ALL the difference.
This program is the missing link, the game-changer that will help your child become happier, healthier, and more robust than ever before.
And as a happy side effect, it will also put an end to your feelings of anxiety, helplessness and guilt, and allow you to actually enjoy being a mum.
So whether your child has allergies, eczema, hay fever, asthma, behavioural disorders, recurring infections or needs to eat allergy free...
THIS PROGRAM WILL GIVE YOU THE TOOLS YOU NEED TO BREAK FREE FROM THE SICKNESS CYCLE, AND HEAL YOUR CHILD'S GUT FROM THE INSIDE OUT.
to other approaches you'll find.
"I know that healing her gut would have assisted in this result."
"Livvy had a nut challenge in hospital on Tuesday with almonds which she was previously allergic to. She was so scared to eat the first almond but she passed with flying colours eating 8 almonds on the day. She now eats almonds daily. I know that healing her gut would have assisted in this result. Thank you Sharon, we are very grateful to you."
Lisa Carna-Perre
"This journey has literally changed our lives!"
I've noticed a big change in myself and my family. More energy, less anxiety, rarely getting sick even through the winter months, weight loss for myself (yay!!!) and most importantly, my son with multiple food allergies has reduced his allergic responses to walnut, pecan and kiwi and is now able to eat avocados! The kids are less picky with their food, they are more energetic and all of my children look so much healthier! My hair is thicker and longer than ever and myself and my daughter have clearer and brighter skin too! I have learned so much from Sharon and her panel of experts and am forever grateful for this this program!"
Leyla Biondini
"Thank you Sharon for sharing your knowledge"
My 2year old daughter has eczema and from changing a few things in her diet, 10 days in and I've seen significant changes already! I had been battling for months trying to figure out what was triggering it but now we know! Thank you Sharon for sharing your knowledge, not only for us as a family but for the future generations to come."
Stacie Begovich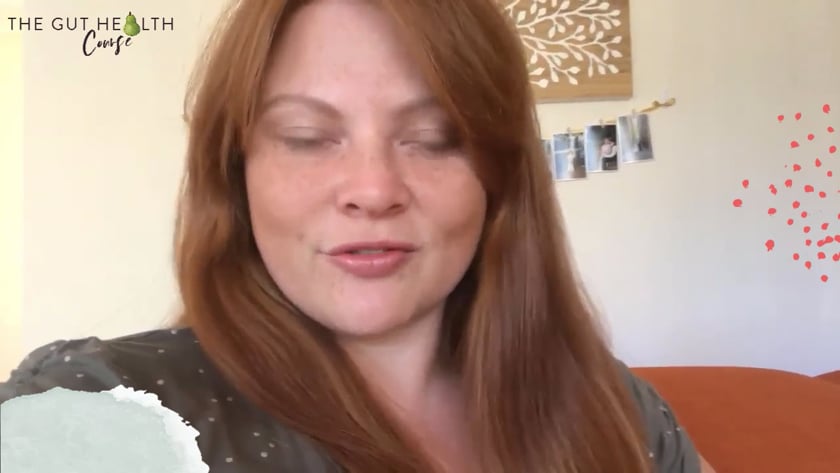 PLUS JOIN NOW AND GET 3 MONTHS FREE MEMBERSHIP INSIDE THE ALLERGY FREE CLUB (ON TOP OVER EVERYTHING ELSE)!
The Allergy Free Club is Sharon's much loved monthly membership. The Club is stacked with hundreds of additional recipes, shopping lists, meal plans, live practitioner Q&A's, support from Sharon and her team of naturopaths inside the Club's VIP Facebook group community.
This bonus alone is a total game-changer and can save students hundreds if not thousands of dollars. Plus give parents much needed support and advice everytime there's a quiestion about their child's health.
All this is FREE for 3 months.
HURRY... THIS OFFER EXPIRES SOON
100% money back guarantee!
With these industry experts,
you'll have the best, cutting edge information at your fingertips:
(hover for more info on each expert and module topic)
 (tap for more info on each expert and module topic)
MODULE 1: TABITHA MCINTOSH
On why rates of allergies and atopic conditions like eczema and asthma are massively on the rise. And what to do!
TABITHA MCINTOSH
B Medical Science, Adv Dip Naturopathy; Dip Nutrition; ATMS Post Grad Cert Nutritional Medicine SWIN
BONUS: MAUREEN MINCHIN
A bonus session for mums that are breast and formula feeding and needs support for conditions like colic and reflux.
MODULE 2: DR HEATHER WAY
On the best gut and immune boosting strategies to overcome common childhood conditions at the root cause.
DR. HEATHER WAY
Director at The Autism & Gut Centre B. App. Sci, PhD in Molecular Pathology, Nutrition Diploma, CertiVed GAPs nutritionist, CertiVed Nutrigenomist, MINDD practitioner and member of the IICT and a SNTR, Scientist.
MODULE 3: THERESIA CONRAD
On creating a balanced diet, how to avoid nutrient deficiencies and the best gut and immune boosting foods.
DR. THERESIA CONRAD
Nutrionist, Nutrigenomist & Food Scientist. The Autism & Gut Centre.
MODULE 4: ROCCO DI VINCENZO
On probiotics, supplements & the role of modern medicine. How to manage both for ultimate success and relief.
ROCCO DI VINCENZO
BSc MND Dip. Sci P. Grad Dip. Bot. Med. Accredited Practising Dietician
MODULE 5: AARON ROUGHAN
On finding the right practitioner and how to ensure we're treating the root cause and not just managing symptoms.
DR. AARON ROUGHAN
Chiropractor & NLP Specialist
MODULE 6: SUE DENGATE
On the impact of food additives, flavours and colours on gut health and how marketing labels are hiding the truth.
SUE DENGATE
Food Intolerance Network Founder & Author of FAILSAFE
MODULE 7: DANIELLE SHIRLEY
On the impact of toxins on our health and how to reduce chemical exposure in our homes and on our skin with safe options.
DANIELLE SHIRLEY
B.Pharm, Dip Bot Med, MAPS CertiVed Practitioner
MODULE 8: AMY TAYLOR KABBAZ
On the importance of looking after mums. Honouring your worth and validating your feelings with ways to fill your cup.
MODULE 9: GEORGIA HARDING
On fussy eating, saving time in the kitchen, lunchbox goals and the best budget friendly tips.
GEORGIA HARDING
Naturopath & Author Of The Well Nourished
MODULE 10: KIRSTY WIRTH
On immune boosting strategies to keep sick days at bay and staying on track when life gets in the way.
KIRSTY WIRTH
Gut Health Expert & Owner of Kultured Wellness
SHARON SELBY
On empowering and motivating parents throughout their gut healing journey and answering questions.
SHARON SELBY
Health coach specialising in allergies & atopic conditions
100% money back guarantee!
Here's how the course works
(It couldn't be simpler!)
The course is available and ready to start as soon as you've signed up. You'll get a welcome email with all the details.
You get access to the entire 10 modules of content as soon as you sign up so you can go at your own pace.
Anytime you have questions or want to check something, post inside the Facebook group and myself and team of naturopaths will help.
You have 3 months access to the course content and Facebook group. The course is only 10 hours in length, so there is no rush.
100% money back guarantee!
(Click to read our thriving community feedback)
100% money back guarantee!
When Cooper, my youngest son, started displaying the tell-tale symptoms of being an 'allergy baby' – including eczema, reflux, food refusal, vomiting, and hives – I began desperately searching for answers… only to come up short.
I felt let down by my doctors, who frequently 'wrote off' my son's symptoms, or sought to merely mask them with medications - neither of which were good enough solutions long-term.
As a nutritional health coach, I'd previously used wholefoods to overcome my health issues, so I channelled my knowledge into creating a system that wouldn't just soothe my son's symptoms, but would also address the root causes of his allergies – his distressed gut and overreactive immune system.
I created a range of homemade allergen-free foods that satisfied his taste buds and supported his growing body while sneaking in as many nutrient-dense, gut-friendly ingredients as possible to help support and heal his digestive system. By 18 months old, Cooper was THRIVING and had outgrown all of his food allergies, intolerances, reflux, and eczema. He's now 8 and his immune system is so strong he rarely gets sick, has never taken medication and is symptom-free.
The change in him has been so profound, I knew I had to get this information into as many hands (and tummies!) as possible – for the sake of our little ones, our families, and our sanity!
This program contains all the information, strategies, recipes, and how-tos that turned my son into the thriving young boy he is today. I'd love to show you how to do the same for your child.
Check out what mums are saying about 'Raising Kids with Allergies.'
Bianca reversed her daughter's eczema and now loves to cook.
Heather healed her daughter's eczema and food sensitivities.
Rose's daughter can now eat a full diet, all food intolerances are gone, reflux medicine reduced and her daughter finally sleeps!
Tash feels more empowered than ever and loves watching her family now thrive.
Lauren's son overcame eczema, food intolerances and fussy eating and Lauren went on to have another baby without allergies or eczema.
Natalie reversed daughter's eczema, she no longer gets sick and went on to pass her allergy challenges.
This course is perfect for you if:
Your child is struggling with health complaints, such as:
Colic and reflux in babies,
Eczema, cradle cap and unexplained rashes,
Constipation, diarrhoea and other digestive issues like FPIES,
Food allergies and intolerances,
Sleep disturbances
Irritability and extended periods of unsettledness and night waking's or poor sleep,
Behavioural issues, ADHD or anxiety
Or your child is perfectly fine and you just want access to the amazing recipes, practitioner recommendations and lifestyle tips for optimum gut health.

You might also be breastfeeding and need help navigating a restricted diet without starving yourself! Or formula feeding an infant and finding out your best options.

You've been struggling to find recipes that meet your child's needs without setting off their reactions. You'd LOVE to have someone else do the thinking and planning for you so that you can focus on taking care of your child (not stressing out about what to feed them next).

You're interested in wholesome foods, holistic health, and natural solutions.  Which can all work perfectly alongside any treatment plan you have in place. 

You want to get to the root cause of your child's health issues and heal them properly, not just treat the symptoms.
And this is not for you if:
You're not prepared to get in the kitchen and do some cooking.
Nothing in this program is tricky (and there are step-by-step instructions for everything), so rest assured: you DON'T need to be Nigella. But you DO need to be okay with a little time spent cooking nourishing meals.

You expect results straight away.
The journey to epic gut health doesn't happen overnight and everyone's journey is unique. While Cooper's sleep improved within a couple of weeks, it took me months to get over his reflux, eczema and allergies. But we DID get over them without having to resort to any medications and it did happen far quicker than I expected.

You're not open-minded about your child's health.
This path to healing isn't for everyone. Much of the information you'll find in here is using food as medicine, removing toxins and chemicals from the home and looking at the body as a whole. If this kind of holistic approach doesn't appeal to you, that's fine… but this course might not be for you and I wish you every success on your healing journey.
100% money back guarantee!
So to recap, all up you're getting:
10 modules of content, guiding you through the process of how to feed, nourish and optimise your child's gut health (value A$159)
The ultimate gut healing recipe book, THRIVE with over 100 family recipes for breakfast, lunch, dinner and snacks (value A$79)
Gut healing meal plans, for every stage - from weaning to toddlers and older children and family meals (value A$29)
Comprehensive check lists, cheat sheets and buying guides saving heaps of time (value A$119)
10 workshop videos with leading experts, nutritionists and health practitioners guiding you to optimised gut health (value A$2,450)
BONUS 3 months FREE access to the Allergy Free Club membership including private Facebook community - with access to Sharon Selby and her in house team of naturopaths to support your journey (A$135)
YOURS FOR ONLY $597

$397


(save over 30%)
100% money back guarantee!
PLUS JOIN NOW AND GET 3 MONTHS FREE MEMBERSHIP INSIDE THE ALLERGY FREE CLUB (ON TOP OVER EVERYTHING ELSE)!
The Allergy Free Club is Sharon's much loved monthly membership. The Club is stacked with hundreds of extra recipes, shopping lists, meal plans, live practitioner Q&A's, support from Sharon and her team of naturopaths inside the Club's VIP Facebook group community.
HURRY... THIS OFFER EXPIRES SOON
100% money back guarantee!
PAYMENT PLAN
3 x $215 per month
3 x $149
AUD per month
"I WANT EVERY MUM TO FEEL EMPOWERED ABOUT HER CHILD'S HEALTH. BECAUSE WE REALLY CAN MAKE A DIFFERENCE!"